We are thrilled to announce this month marks the tenth year since the founding of our company.
Over those years, our work has run the gamut from helping building owners and managers who need to renovate or bring their buildings up to code, to working with people such as architects and commercial real estate developers who want to build new spaces that are not only profitable but also help the greater community. We have worked on both public and private projects, including the new terminal at LaGuardia airport. We have also worked with one of the largest real estate investment and development firms in the Northeast, Matrix Development Group.
Our vision is that of a clean planet, where natural resources are used in a sustainable way to satisfy the needs of all its occupants, and we believe we can help achieve this one project at a time.
"Solving engineering problems and infrastructure issues can ripple out to have a positive impact on people in a variety of ways. Part of finding effective, future-facing solutions for our clients includes putting an emphasis on clean, green energy. We are proud to be a LEED-accredited company," explains our founder Anostere. He has also worked directly with the City of New York to update its energy code in order to meet its goal of reducing greenhouse gas emissions of 80 percent by 2050.
A recent example is a 975 thousand square foot warehouse in Staten Island, a mixed-use warehouse and office space. As the Engineer of Record for design and planning of the Mechanical/Electrical infrastructure, we incorporated various energy efficient strategies and equipment to help reduce the carbon footprint of the building.
We are very grateful to all our clients for their business, and to our staff and partners for their dedication and hard work. We look forward to several more decades of solving problems for clients in any part of the globe, and having a positive impact on the world!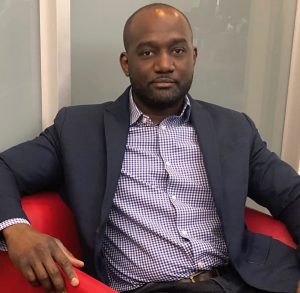 Anostere Jean
President & CEO
DOSE Engineering